Friends and Kitties!
Get your dirty little minds out of the gutter, I'm shilling for my hubby's Etsy tie dye business...
First of all, we want to express huge gratitude towards those of you who were brave enough (Scott's words) to help him kick off his business, like his page on Facebook, and most importantly, buy something--THANK YOU!!! He's tickled to have an outlet for his creativity that other people actually want to wear. The studio/garage is all set up with a photography area, A/C, deep double sink and his own private washing machine--I've actually found some of the regular laundry done (dried and folded) along with the shirts--they are completely colorfast after the initial wash out.
Scott's been trying out some new designs: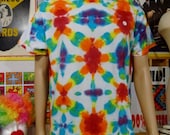 kaleidoscopes, in all colors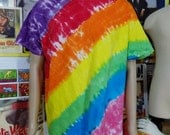 rainbow patterns, diagonal and horizontal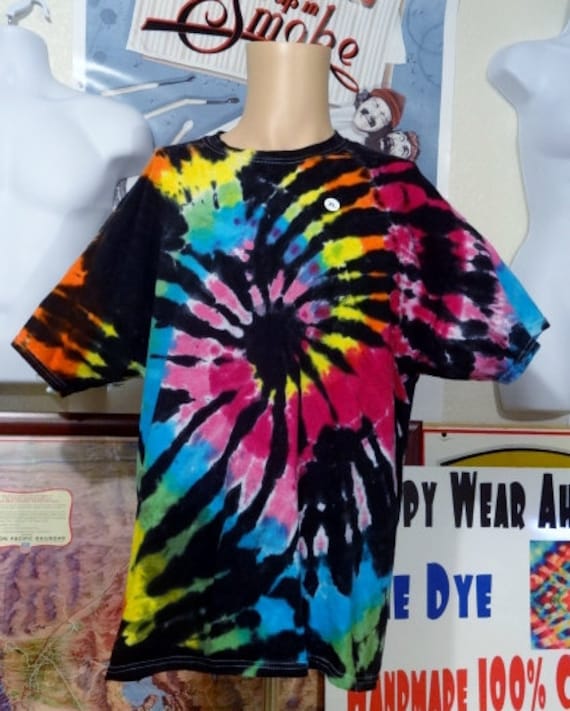 He's found a black that really pops--I call these stained glass spirals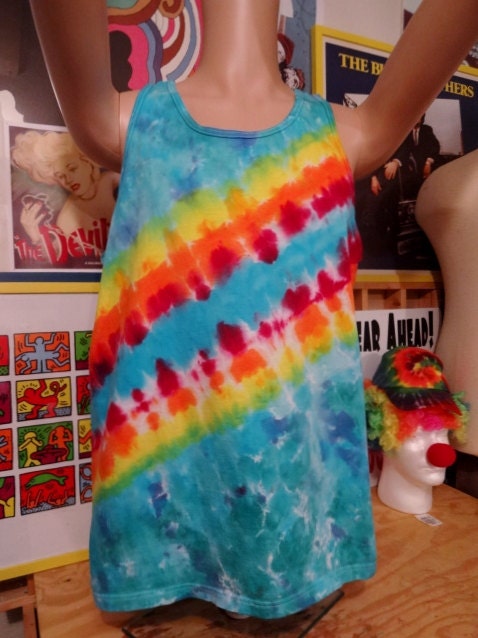 tank tops!
These make great sleep shirts for stubby gals like me.
There's yoga bags, totes, and other items, too!
Scott says his work has grown exponentially since he first started, and he's confident enough to do custom work, so if you see something in the shop you like but not in the right size, please drop him an e-mail. I bought a blank tank dress that I want done in black-work, I'll post photos when it's done.
Anyway, the point of this post is that he's having a sale! From now until August 31st, just enter the code KATNIP50 with any purchase of $60.00 USD for half off. That's sixty dollars' worth of merchandise for thirty bucks! And you know we'll be stuffing a few freebies in the boxes, too...
Thanks!
Happy Sunday, and Happy Shopping!
XX Sheebie and Scott XX